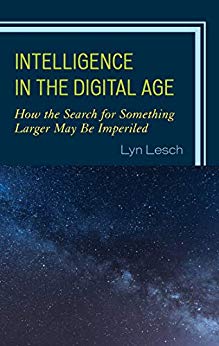 Intelligence in the Digital Age examines how our current Internet age and people's use of digital technologies may be affecting their mental capacities and emotive lives in ways in which it will become increasingly difficult for those people to explore a larger, more expansive consciousness. After beginning with an examination of how people's attention spans, working memories, and capacity for deep thought and reading are being imperiled by their addictive use of smart phones and PCs, the discussion continues with how this may be occurring at a deep level at which the brain creates short and long-term memories, pays attention, and thinks creatively.
The book then explores how these negative effects may impede the search to explore the limits of one's thinking mind and memories in pursuit of a larger intelligence. People may have fewer opportunities to be successful in this pursuit simply because they will have lost access to important personal dynamics due to the effects of the digital world on their minds, brains, and inner lives.

What Others are Saying
"In Intelligence in the Digital Age, Lyn Lesch offers a thoughtful, and thought-provoking, meditation on how our digital devices are affecting our memory, attention, creativity, and freedom.
– Susan Matt, Presidential Distinguished Professor of History, Weber State University and co-author of the book "Bored, Lonely, Angry, and Stupid: Changing Feelings about Technology, from the Telegraph to Twitter"
"Intelligence in the Digital Age describes the profound changes that digital technologies are having on our basic capacities for attention, intelligence, creativity, and human relationship. Lyn Lesch reviews a wide range of research that documents the deleterious effects of the constant flow of fragmented information. This is a vitally important book for educators, psychologists, parents, and every informed citizen.
– David Edmund Moody, former director of the Oak Grove School and author of the book "An Uncommon Collaboration: David Bohm and J. Krishnamurti"